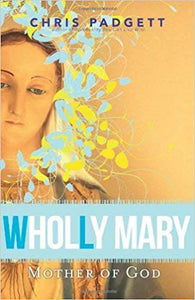 Chris Padgett
Wholly Mary: Mother of God - Digital Download
Regular price
$10.00
$0.00
Unit price
per
There's a little bit about Mary in Scripture. We can glean a bit more from the tradition of the Church. Some of the approved apparitions add a little insight, too. But where can we go to get the complete picture, to find out about the whole Mary?
Wholly Mary
 does just that. In an engaging style, Chris Padgett walks us through what the Bible has to say about the Mother of God. What has she meant to the Church throughout the centuries, what do the apparitions add, what have the saints told us about her and, most importantly, what can we learn from her ourselves? Other facets of this explanation of the Blessed Mother include:
The power of the rosary
How the Mass relates to Mary
Four important dogmas about Mary
Mary and the Trinity
Mary and ecumenism
With the enthusiasm and passion Chris Padgett is known for, Mary is sure to come alive for you in a wholly new way!
*Digital Download - 144 pages
---